Stylish offices for less than 20 bucks
Investing in offices which are nicer, is guaranteeing the well-being of your collaborators. Employees who feel good in their working spaces are happier, more committed and therefore less likely to be absent or quit.
To create welcoming and cozy working spaces, one of the aspects is of course the budget. Tough luck, your company doesn't have the money to invest in this and your boss is definitely a secondary issue. But the good news is that you don't necessarily need to pay a fortune to improve your offices and make them more stylish. Here is a little selection of mini priced accessories, to make your offices stylish, for less than 20 bucks.
Bring some greenery in the offices!
This isn't about recreational drugs. Plants really favor the well-being of your collaborators; reduce stress and they'll even help them focus. Interior plants are like genuine natural air filters. Moreover, everyone says that a flowery office is cool. The best in all this is that interior plants aren't so expensive but make your office look classy. So, go to the florist next door or the nearest IKEA, where you can easily find plants, for less than 20 bucks. While you're at it, get some maintenance advise on plants, so that they don't miserably die after a few days and reduce your investment to nothing.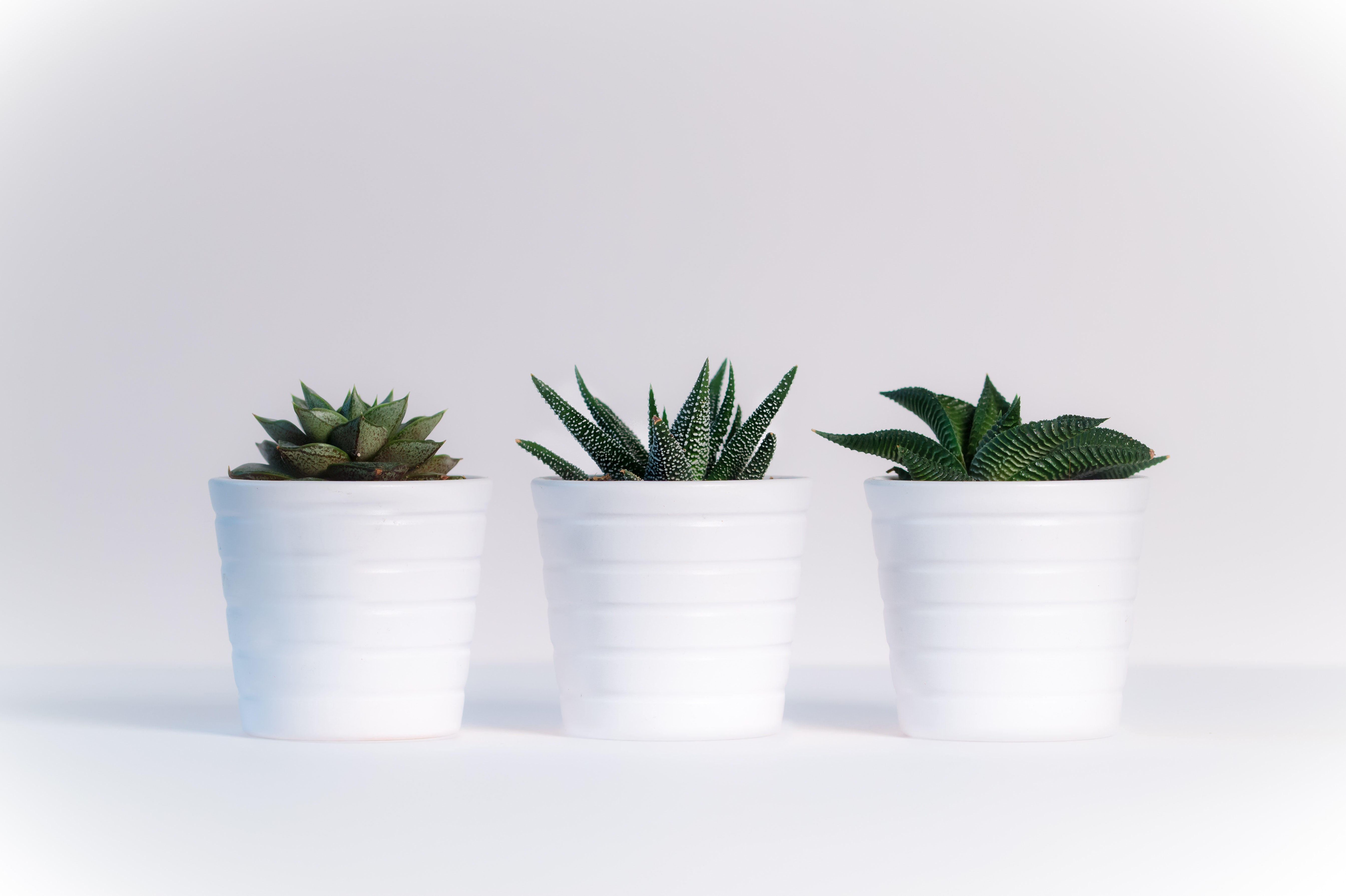 Improve the lighting
Lighting is another factor, which directly plays a role in the well-being of your collaborators. The best light is natural light (except if your company is located in Louisiana). The good news is that natural light is free. All you need to do is re-configure your desks so that they are closer to the windows and skylight.
If there aren't many windows available, no need to panic as alternatives do exist. You can find bulbs which imitate natural light, at the nearest hardware store. It's not expensive and it'll make your collaborators happier, so why deprive them from this?
Add some essential oils diffusers in your offices
Aromatherapy should favor good mood too. How about testing this out by putting 2 or 3 essential oil diffusers in your offices? It's not expensive and easy to use. To favor productivity, experts recommend lemon, lavender, rosemary, cinnamon and peppermint. However, go easy in the beginning, diffusing too much essential oil can lead to an overdose and your colleagues may ask you to get rid of it, at once.
A little art doesn't hurt
Art directly influences our mood and motivation (provided you don't choose depressing works). It decreases stress, promotes creativity and makes you more productive. This doesn't mean buying masterpieces which cost thousands of euros, especially since your colleagues don't know anything about art. You can find cool posters on the internet or in affordable decoration stores, and all you need to do is buy a frame which shouldn't be expensive as well. Plus, the nail to fix all this, shouldn't shake up your budget. To create a combo, you can even buy posters of plants, we just spoke about this in the article a little earlier, this way you make a maximum effect on your collaborators' well-being.
Organize the messy desks of your colleagues
According to researchers, there is a connection between lack of tidiness and stress. Messy desks even favor procrastination. A clean and tidy desk is important for working. There are several inexpensive accessories that you can easily find on the internet, to better arrange your pens, papers, scissors, contracts and cables of your collaborators. You've seen these little grab-bags which immediately makes the desk look all the more pleasant. Moreover, it doesn't cost a thing so go and get these at once!
Repaint old furniture
Each time you pass by it, you think that this old 80's cupboard in the break room is really horrible. You almost try to look elsewhere when you're in front of it and the same goes for your colleagues. Why not repaint it and make it trendier? Alright, a pot of paint is going to cost you 20 bucks but it's less expensive than buying another cupboard. Moreover, it's more fun doing this with colleagues, it's almost like a group activity which shall forge ties among you. You can also have fun painting your desks, tables and your boss's face.
More informations here
14 ideas to make your company more eco-friendly